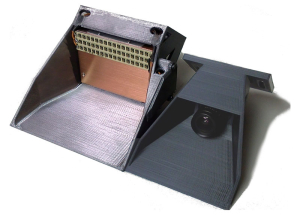 An infrastructure free, vision based navigation system
The GoTRAX system can be used as an input to driver advisory systems, or the system can be directly used to aid drivers with layout of track-ahead and upcoming signal status. GoTRAX can also be used for over-speed protection and collision prevention.
GoTRAX has no reliance upon GPS and requires no additional infrastructure, only the rails. GoTRAX uses a sensitive low light infra-red camera to detect the rails, points and distance travelled in all operable weather. GoTRAX fuses optical flow distance measurements, and Inertial Measurement Unit (IMU) data, with rail track and point detections to provide precise track identification, location and speed measurement.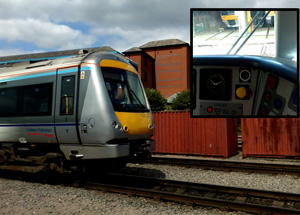 A new system for rail vehicle roll-back detection
A new variant of GoTRAX vision based navigation system is GUARD – GoTRAX Used As Rollback Detection which is a safety device to fit to trains to detect unintended movement or "roll-back" as mandated for trains using London Underground infrastructure. GUARD sits behind the windscreen of the driver cab and communicates with the vehicle's systems sending a current state of movement signal, reversing/not reversing.
A vision based Vehicle Underframe Examination System
VUES sits between the sleepers and examines the vehicle underframe in service conditions. Routine train inspection and maintenance is a continuous activity ensuring equipment is maintained to an acceptable safety standard. Preventing failure of expensive major components (engines, gearboxes, wheel sets, axle bearings) and safely maximising their service life is key to an efficient railway.